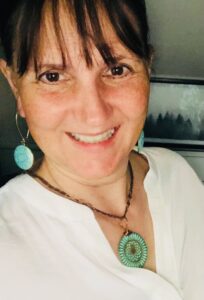 Karolee Krause, LPC, SAC, LCMHC
My passion is helping people heal and creating therapeutic wellness programs for individual and business needs.  I specialize in helping people through life changes, career transitions, grief and loss, relationship conflict, health and wellness changes, life goals, addiction and recovery, employee conflict and finding purpose and meaning on our individual and authentic life paths.
I work with a variety of business organizations helping to create therapeutic programming and professional development for clients, business leaders and employees.  These programs include creative programing in the areas of addictions and recovery, personal growth and development, leadership coaching, creative expression, and health and wellness.
Self-help and personal growth books include the Life Warrior: The Everyday Summit series, A Mindful Kind of Happy, and Somewhere in the Sky (Personal Growth). I have also created and developed several self-help books and games for children and adults including the award-winning Therapy Cubes game and Life Reflection Therapy Cards.
Licenses and certifications include: Licensed Professional Counselor (LPC), Substance Abuse Counselor (SAC) and Licensed Clinical Mental Health Counselor (LCMHC).  Certifications include: Life Coach, Wellness Coach, Art Therapist, Transformational Life Coach, Theta Healer, Spiritual Coach, Advanced Mindfulness Leader, Qigong Instructor, Laughter Yoga Therapy Leader, Eco-Therapist (nature-based therapist) and Community Drum Circle Facilitator.
Life Warrior: The Journey Within