Description
Hatch Award Second Place Winner!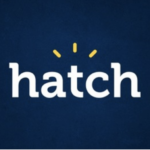 Therapy Cubes™, an award-winning, fun, interactive game of personal storytelling that identifies emotions, problems and issues in the areas of home, life and school.
Tell your story through the simple roll of the dice.
For a limited time, get a free virtual version of Therapy Cubes with each purchase!
Expanded Edition:
Strength Based Power Dice Use the power dice to identify strengths have been used to problem solve or ask what strengths can be used to solve the issue or problem. Help client identify their own strengths.
Strength Dice Include:
Shield: Protection (Personal Boundaries)
Owl: Wisdom (Making good choices)
Mountains: Strength (Using inner strength to face problems or issues)
Lion: Courage (Courage to face problems or issues or the courage to ask for help).
Seasonal Dice Use the seasonal dice to indicate the season that the problem or issues started or discuss how seasonal components affect the problem or issues, or how repeated behaviors can occur seasonally.
Seasonal Dice Include:
Summer
Spring
Fall
Winter
Detailed Instructions | Watch a short demonstration of the game
Alternate Instructions for Issues Die (8-sided) – PDF

Instructions
说明 (治疗立方)
Instructions (français)
Anleitungen (Therapie-Würfel)
Cov Lus Tsom Qhia (Qhov Kev Daws Teeb Meem Siv Txiv Thauj Tee Rau Fab)
プレイの仕方 (セラピーキューブ)
Instrucciones (Cubos Terapéuticos)